Hogg Head's Barbecue features a core menu of offerings for our roadies as well as a variety of special items each time we are out. Rotating menu items include our smoked wings, ribs, brisket, and seasonal specials like our brisket chili and smoked chicken gumbo. You may even be surprised with a guest appearance of a specialty sandwich now and then.
No matter what you find on our menu on a given day, we assure you "it's all good"!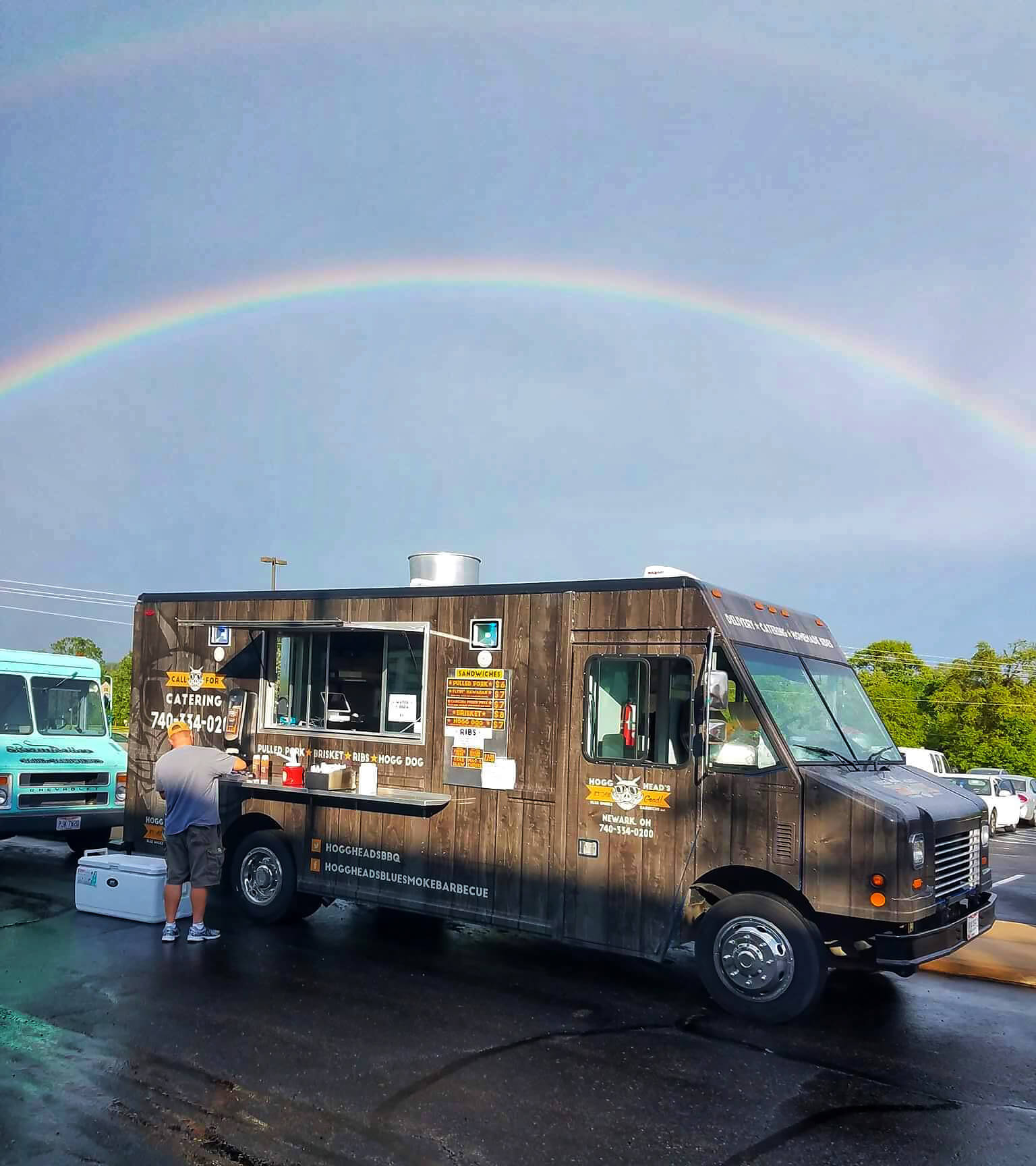 Our food truck events are updated regularly via our Facebook page, @hoggheadsbarbecue.
If you'd like to place a special order such as ribs or meat by the pound, please contact us a couple of days in advance and we'll do our best to smoke a custom order.
Below is a typical food truck menu. We always suggest showing up early if your heart is set on a particular item. Due to the nature of our business and the time invested in our food, when we're out, we're out!
SANDWICHES
PULLED PORK
BRISKET
HOGG DOG
REGULAR OR SPICY SMOKED SAUSAGE
CRUMBLED BACON, PULLED PORK, COLESLAW
SQUEAL LIKE A PIG
PULLED PORK, HOT CHEESE, JALAPENOS, SPICY BARBEQUE SAUCE
FLYIN' HAWAIIAN
PULLED PORK, SMOKED HAM, AND CARMELIZED PINEAPPLE
CAROLINA 
PULLED PORK AND VINEGAR-BASED SAUCE, TOPPED WITH COLE SLAW.
SIDES

*
ADDITIONAL COST W/SANDWICH
MAC & CHEESE
BAKED BEANS
COLE SLAW
FRENCH FRIES

CHEESE FRIES

BACON CHEESE FRIES

HOGG FRIES

NACHOS (PULLED PORK, BRISKET, SMOKED BUFFALO CHICKEN)
Please note our sides are not available every day due to a rotating menu